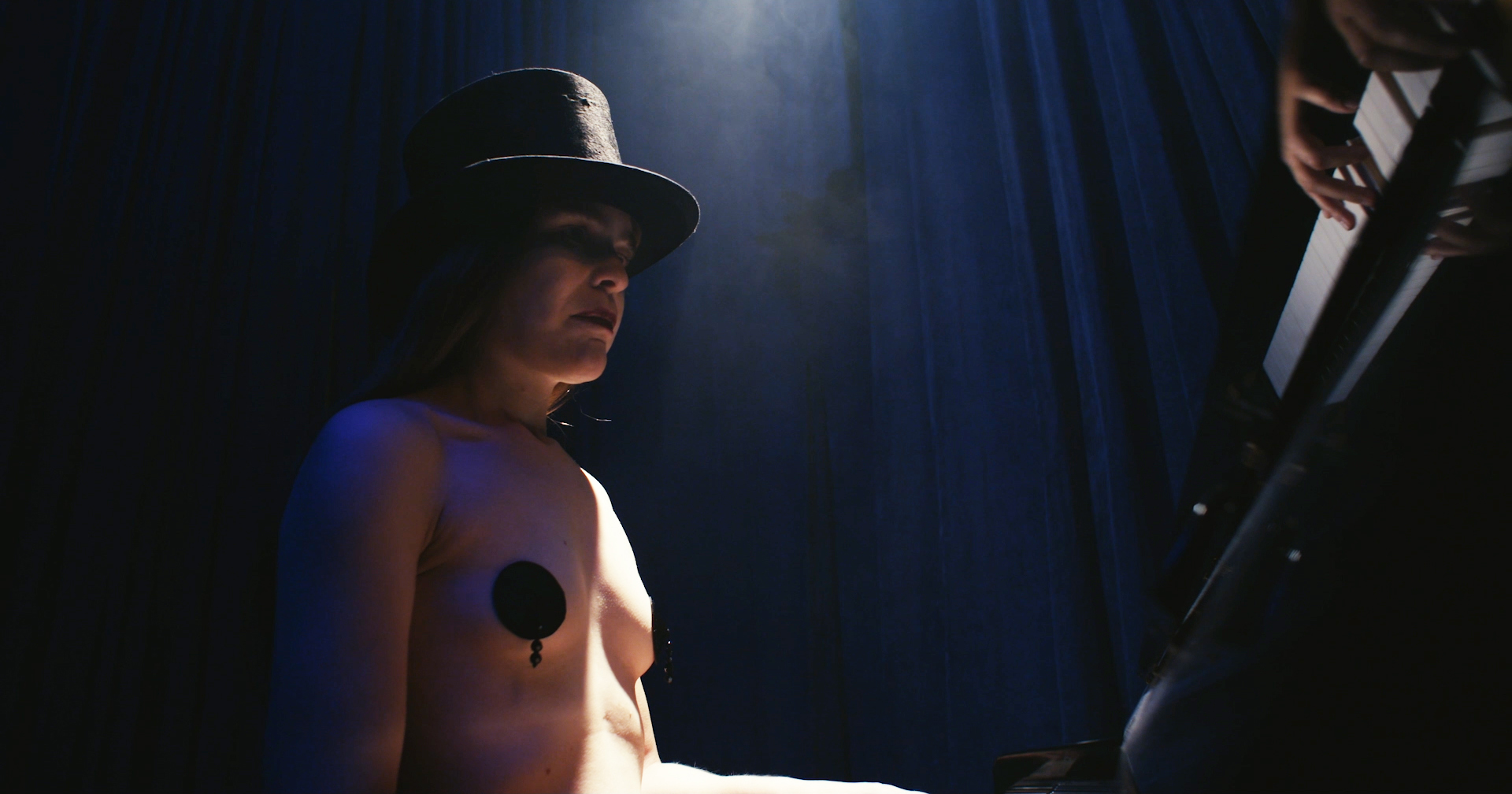 Divine decadence, darling 2020

Dur 14.00 min, 4K video
Director Kristina Steinbock
Cinematographer Sebastian Danneborn
Editor Julie Nymann
Music Peter Peter and Petyer Kyed
Cast Hans Møller, Søren Høg, Ditte Amalie Hagelund Johansen, Nina Skovgaard Schneidermann og Mikkel H Lund.



The video work is inspired by early 20th century cabaret scenes, in an era when stage performances hinted a critical, political agenda and pushed for sexual liberation through satire, poetry, music performance and songs. Divine decadence, darling invites the audience through surreal, staged scenarios in an empty nightclub where the audience are introduced to five performers living with disabilities. They perform authentic and political testimonies, questioning self-ownership, bodily integrity control of one's own body and sexuality, while simultaneously celebrating the amorous and decadent cabaret universe. The intimacy and sensuality that people with disability embody, is seldom spoken of in society. Using cabaret references against the history of freakshow and todays idea of the 'perfect body' the work tends to deconstruct the representations of disability and breaking long-lasting taboos.